'Seaburgh' Railway Sign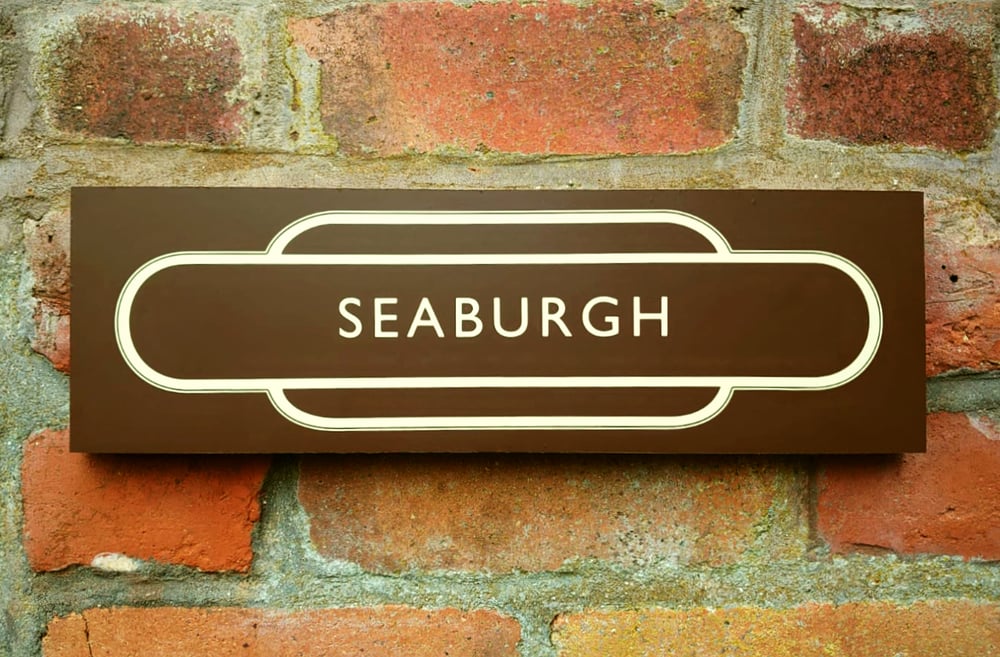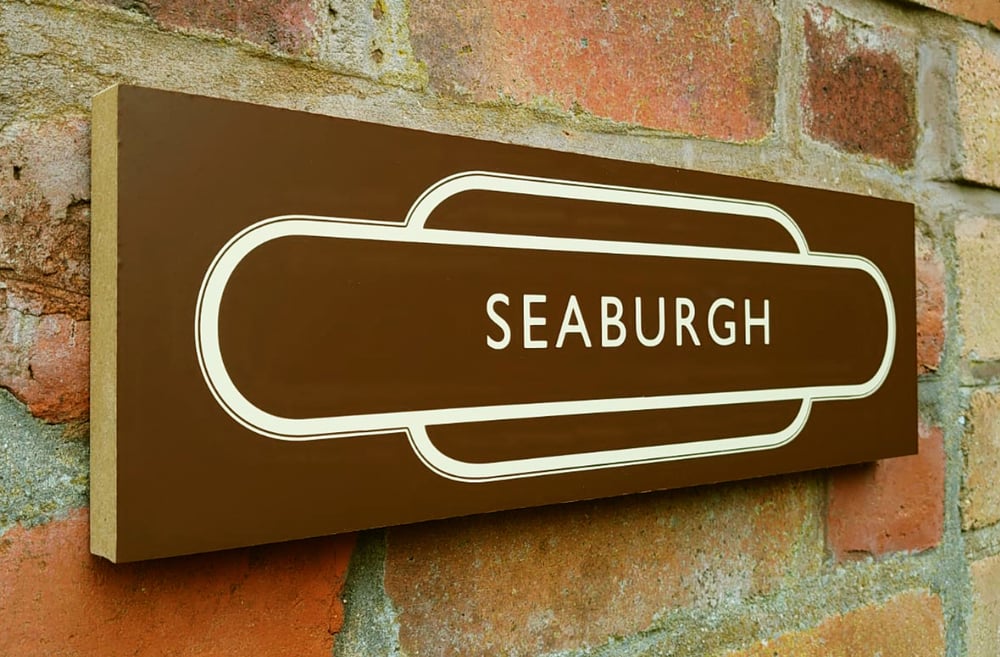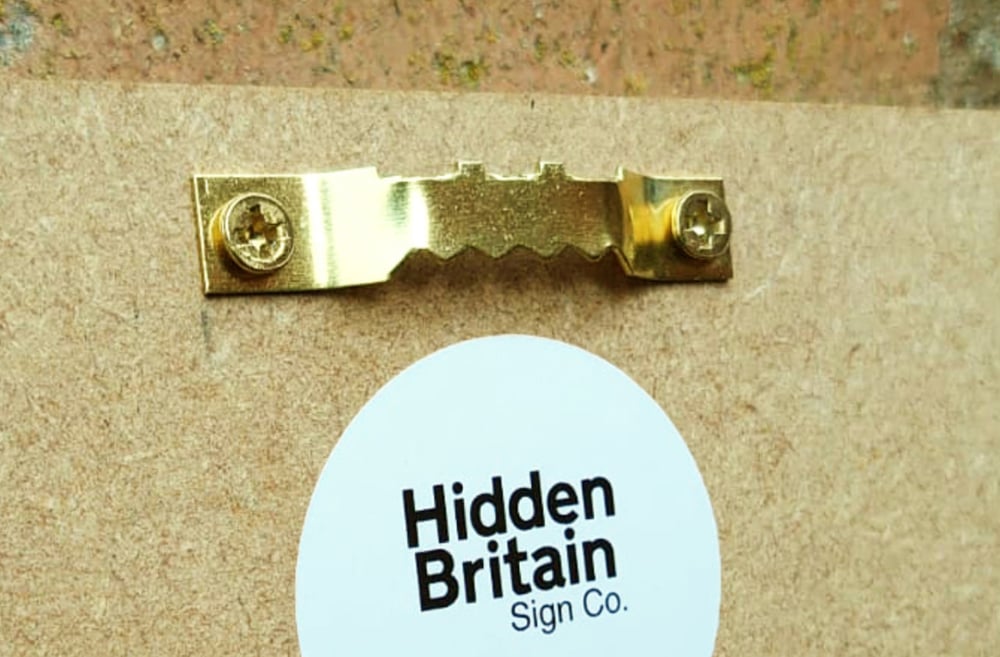 Sign inspired by 'A Warning To The Curious' by M.R. James.
Matt finish brown and beige cut vinyl wooden sign with brass sawtooth hanger.
Can be wall mounted or free standing.
400mm x 120mm x 20mm
*NB* Please allow 2 weeks for shipping due to production time.